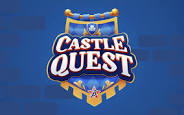 Our Eagles Fun Run kicked off on April 9 with an exciting Pep Rally and we are thrilled about this year's program! We've asked the Fun Run experts at Boosterthon to power our Fun Run program, making our fundraising simpler, more profitable, and more fun.
The Boosterthon program lasts almost two weeks and combines character-building with fitness. This year's theme is CASTLE QUEST! Read more … The program will conclude in a fun fitness event that will take place on April 18, 2018 and will help our school raise much-needed funds for HSA.
Our goal is to raise $25,000, and we need YOUR help! You can help our school by logging onto funrun.com and searching for our school name.