SEES School Spirit Nights
---

Chick-Fil-A
Chesterfield Plaza — 1590 Koger Center Blvd North Chesterfield, VA
(Near Best Buy and Lowes)
Next Fundraising Night: TBA
Volunteers are needed to staff each night. This is a fun and easy way to earn fundraising hours! If interested, please contact [email protected].
---
 
Bell Greek Authentic Grill
11307 Polo Pl, Midlothian, VA 23113
Have an easy answer for "What's for dinner?" by ordering your food "to go" or dining al fresco on the patio at Bell Greek! A percentage of sales from 5pm to 8pm on Bell Greek Fundraiser nights will go directly to SEES. Bell Greek is owned by SEES' own Pinar Family. Enjoy a night off from cooking as well as the best Greek food in town!
Next Fundraising Night: TBA
To order your meal(s) call 1.804.897.9400 or visit: http://www.bellgreek.com/menu.html.
---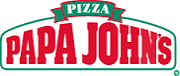 Papa John's Pizza Teacher Delivery Night
We are excited to partner with Papa John's for Teacher Delivery night! During the hours of 5pm to 7:30pm, all orders for SEES families will be delivered by our teachers! Twenty percent of the sales and 100% of the tips will be donated to SEES. Place your orders early to ensure your order is included, then wait to see which faculty member will ring your doorbell!
Next Fundraising Night:  TBA
---

Wood & Iron Gameday Restaurant
Don't feel like making dinner? Please join us for Spirit Night at Wood & Iron Game Day Restaurant (located in Bellgrade Shopping Center) between 5 and 8 pm! SEES will receive 10% of the proceeds!
Next Fundraising Night:  TBA
---

Chipotle Mexican Grill
Next Fundraising Night:  TBA