For those looking for an overnight experience in Downtown Richmond, here are a few options to consider. NOTE: due to other events taking place in Richmond during Auction weekend, rooms are booking up fast.
---

Quirk Hotel (located 1.8 miles from the Science Museum of Virginia)
201 W Broad Street
Richmond, VA 23220
Reservations: (844) 757-8475
https://www.destinationhotels.com/quirk-hotel
BRINGING STYLE AND SOPHISTICATION TO THE ARTS AND DESIGN DISTRICT – Quirk Hotel redefines Richmond, bringing together all the elements that have made it one of the most exciting destinations in the country. Immerse yourself in authentic experiences, like seeing the latest artists on display at Quirk gallery, browsing through unique gifts in the boutique, sipping on a cocktail crafted from local ingredients and enjoying a memorable meal from our award-winning chef. Everything about Quirk will delight you – from the clever fusion of classic and modern design of bright airy rooms to the friendly staff that's always looking for ways to help guests enjoy the city we all love so much. We're not just your place to sleep at night. We're your hub to your authentic Richmond experiences. Welcome to Quirk Hotel.
---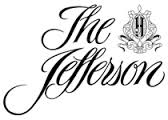 The Jefferson Hotel (located 2.0 miles from the Science Museum of Virginia)
101 West Franklin Street
Richmond, VA 23220
Reservations: (888) 918-1895
http://www.jeffersonhotel.com/
The Jefferson is proud to be a charter member of Historic Hotels of America, a National Historic Landmark and a member of Preferred Hotels and Resorts. Our staff has repeatedly been recognized for their friendly, superior service and genuine care and concern for the well-being and satisfaction of our guests. In combination with the hotel's beauty and extensive amenities and services, The Jefferson provides a hotel experience that is uniquely Richmond.
---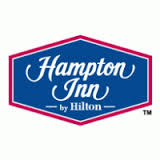 Hampton Inn & Suites – Downtown (located 2.7 miles from the Science Museum of Virginia)
700 East Main Street, Suite A
Richmond, Virginia 23219
Reservations: (804) 643-5400
http://hamptoninn3.hilton.com/en/hotels/virginia/hampton-inn-and-suites-richmond-downtown-RICEMHX/index.html
Ideally located in the city center, just steps from Richmond Convention Center and the Virginia State Capitol, Hampton Inn & Suites Richmond – Downtown offers the perfect resting spot for business travelers and convention attendees. If you're travelling with family, nearby attractions include Richmond Coliseum, as well as Segway and trolley tours just six blocks away.