Support SEES When You Shop
---

Shop Amazon Smile and earn money for SEES
Amazon Smile is an automatic way to support our school when we shop at amazon.com. Most Amazon purchases made through this program will earn SEES 0.5%. To enroll, please visit https://smile.amazon.com/ch/54-0894877. Please bookmark this link and use it to make all of your Amazon purchases! Share with family and friends to really increase the value.
---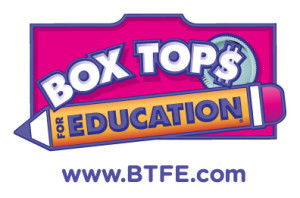 Every Box Top earns 10 cents for SEES
Box Tops for Education has helped America's schools earn over $475 million since 1996. You can earn cash for SEES by clipping Box Tops coupons from hundreds of participating products. Each one returned earns the school 10 cents. If you have any questions, please contact our Box Tops Coordinator, Beth Gill.
Many thanks to all who participate. Together we're ensuring our kids' success!
---

Kroger Community Rewards
Organization Number: 82479
https://www.kroger.com/communityrewards
---

Kids Dine Free
Purchase a card for your child age 11 years or younger. Present card at a participating restaurant and for every adult meal purchased, you get a kid's meal free. Use as many times per day as you like! The more you use, the more you SAVE!! You purchase your 3 month card @19.95 and SEES gets $7. Question? Contact Beth Gill.
START SAVING TODAY!!! EVERY CARD SOLD = $7 for SEES
See list of participating restaurants at www.kidsdinefree.net 
---

Shop with Scrip
With scrip fundraising you can easily earn cash for SEES while you shop. Simply use scrip gift cards for everyday purchases, and earn a rebate on each one at no additional cost. The SEES community can now register and place orders on their own. To register, please visit shopwithscrip and start getting a return on spending!
Scrip Now is an electronic gift card feature from Shop With Scrip that allows you to purchase online gift cards and have access to them within minutes. You can place your Scrip Now order from your mobile device and present your eCard when purchasing goods or services. Participating vendors will then donate a percentage of the sale to SEES. Information about this program is available at https://www.shopwithscrip.com/Support/ordering-scrip-for-families. You may also CLICK HERE to download user-friendly instructions for setting up your account, prepared by one of our SEES parents.
Please contact our Shop with Scrip for SEES Coordinator, Beth Gill, with any questions.
---
My Coke Rewards!
We are collecting twist top caps from individual drinks, 2-3 Liter bottles, 12 pack codes and case codes from ALL COKE PRODUCTS … that say "MY COKE REWARDS!"
The codes for the cases and 12 packs are on the inside of the cardboard case, just rip the code off and send it in along with any twist top caps that say "MY COKE REWARDS."
These codes earn us points to use for educational products for our school!
Register yourself and learn more about the program at www.mycokerewards.com where you can donate your points to our school!
If you need Fundraising Hours or have any questions, please contact Beth Gill at bpgill@verizon.net.